Hi! It's Paul again. I wanted to share about something cool that happened last week. I attend a weekly running group at a running store in the next town over (Menlo Park). It's really great, with about 10-20 people gathering on Thursday nights to run a different route each week, anywhere from 3-6 miles. On the last one of each month, and on other occasional days as well, the owners line up a shoe company representative to come and wear-test shoes from a brand like New Balance, Asics, Brooks, Altra,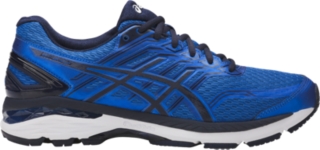 etc. On these run days, affectionately known as "pub runs", the group shares snacks, popcorn, drinks, etc. inside the store after the run. It's a time for conversation, fellowship, getting to know other runners, talking about the places to run in California, and other things. It seems like every person is from a different place, so that offers something to start a great conversation. I've met a woman who used to live near the neighborhood of Cincinnati that we lived in, a couple from Columbus, Ohio, a man from India, a couple from New Zealand, and several others. One week I had a fascinating discussion with a man who was raised Jewish but no longer considers himself to be religious. He still observes all of the traditional holidays, and was open in sharing his reasons with me. In turn, he asked me to open up about my own faith, and why I've chosen to be Protestant and to work so much with the Church of the Nazarene. It was incredible, and completely spontaneous.
I've found that if I open up (appropriately without forcing it) first, I have a lot of people willing to open up back. This has meant a few good conversations with people at running group about what I do, but also even during time in the bookstore at work and in other places.
Most recently, I did this type of thing with one of the shoe representatives who visited on a pub run day. The manager introduced him as Zach Bitter, the American record holder for running 100 miles. Yes, I said miles, not meters. This is him:
He was totally cool with me talking to him after our run was over, when most of the other people were inside the store. I started the conversation off by mentioning I had a friend who was into Ultrarunning (doing more-than-a-marathon-distance races) and asked if he'd be willing to give me a firsthand account of it. I asked about fueling, and he opened up about the intricacies of what to eat and drink on an 11 hour run. Then I mentioned a couple of the public names of ultrarunning (Dean Karnazes and Scott Jurek), and asked what he thought of them being the public face of the sport.
From there, we both were able to open up; him about his running days a bit and myself about what brought me here and the program we're in through 365m. I said I'm from Ohio, he said he's also from the Midwest, so we connected over that. It was incredible. All while I helped him take down his merchandise tent and such.
He was really down to earth and humble, not mentioning being popular or anything at all. I respected that. Plus, I nearly pegged his accent, which is sort of becoming a fun hobby of mine (he's from Wisconsin and I was guessing Canada; close, but not quite).
Here's an article about him if you'd like to read more.
http://www.runnersworld.com/ultrarunning/how-zach-bitter-broke-the-us-100-mile-record
I hope to continue to have these kinds of conversations into the future, and love when they happen.
As always, we'd love to have a conversation with you. How are things? Do you have any questions for us? We'd love to talk. We'd love to come visit you when we come back east in Dec/Jan.
Love,
p