In June, Elizabeth and I had the chance to travel to Nazarene General Assembly in Indianapolis, Indiana for a week. We had a great time reconnecting with old acquaintances, making new connections, and experiencing new things. We were there to represent Saving Acts (www.savingacts.org), the short-term media
missions organization that Elizabeth is working with during our time here. Even though the days were long in the exhibit hall, we got contact information from several different people who are interested in either working with Saving Acts trips or in having a team come to a site where missions is happening in their country or location. That was really encouraging. And we got to give away 16 pounds(!) of peppermints, which were particularly popular with a few repeat visitors over the course of the week.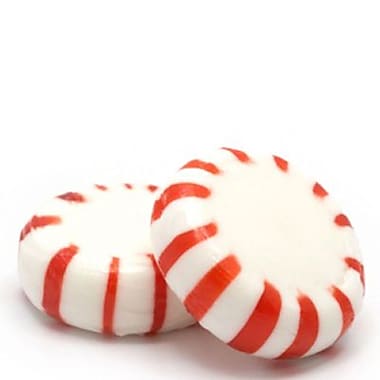 We got the chance to reconnect with over 130 people (yes, we kept a list) that we knew from the past through internships, family connections, past jobs, our time in Cincinnati, university connections, and Nazarene Seminary. The intersection of people from different states, and even other countries who make up different parts of our lives was fascinating.
Since Elizabeth's family was coming to General Assembly already, and Paul's family lives only 3.5 hours from Indianapolis, we both got to see our families, at the same time, which has been rare. It was the first time we got to see them all since last December, so it was good to catch up.
We even had the chance to make some potentially-important connections for where we think we may be heading in future.
To give some background, Paul has been exploring the potential for entering a PhD program in the fall of 2018. He's interested particularly in studying multilingualism, endangered languages, language identity and history, influence of language on children, and other things. He's particularly interested in studying the culture of language of
Ireland, which is a place both he and Elizabeth have been interested in for some time. Some possibilities for options have come up recently, but nothing has felt exactly right. He's been looking into Linguistic Anthropology, a subfield in Anthropology that studies language and culture and how they interact. It offers a great  potential fit for combining his interests in language and cultures.
In the week before leaving to go to Indianapolis, Paul was at work at the bookstore when a customer came in wearing a shirt from the University of Notre Dame. For whatever reason, Paul decided to research Notre Dame to see if it had a program that might be a good fit for him. During his next break, he looked up the university's website.
On the website, he found that Notre Dame has an anthropology department that offers a PhD track. Check one.
Then, he discovered that the anthropology department has four subfield specializations, one of which is Linguistic anthropology. Check two.
Reading on the website further, he discovered that Notre Dame (home of the Fighting Irish) actually has a interdisciplinary partnership between the anthropology department and another department on campus, the Keough-Naughton Institute for Irish Studies, with over ten faculty from Ireland and courses in Irish, along with a building the department owns in Ireland. Check three!
Within those two departments, there is a professor who works in both(!) specializing in Ireland's folklore and history through its language and other aspects, a professor who works with linguistic anthropology and identity, and multilingualism, and a third who studies indigeneity and exchange of language and cultural and political symbolism in language. Check four!

Each of these offer fascinating potential, but the opportunity to work with one or more of these professors who mesh well with Paul's research interests is a piece that was missing from many of the schools on the previous short list. We are excited about the potential offered in the department there as well, which funds students for five years and offers funding for summer language study as well.
The school is in Indiana, in the Midwest where we both have been feeling called to return. It offers a great balance of city life and more rural opportunity, a nice balance of our desired living situation. It offers a great deal of intriguing potential. Now to get accepted, if this is the path we are to pursue.
Paul would pursue entrance into Notre Dame for Fall 2018, and we would hope to move to the area around February or March.
Also, while at General Assembly, we had the opportunity to connect with some potentially helpful people for this potential path in life. We met the District Superintendent for the Church of the Nazarene district in the Notre Dame area. We also met the pastor of a Nazarene congregation located only a couple of miles from Notre Dame's campus. Both were highly recommended to us as great people to work with, and have ties to either people we know, to MVNU, or both. Elizabeth would have great potential to work directly or indirectly with the local church and perhaps the district, pursuing her passion for short-term missions while Paul is in school.
Needless to say, all of these pieces of information which have only recently come to light have us excited about possibilities for the future. If you are looking for a way to walk with us through this time, prayers for the process, and figuring out what the coming months and/or years mean for us would be much appreciated.
The 365m process has been instrumental in helping us to discover this path that we think we are supposed to walk after our year in mission, and it is because of the support of friends and family that we have been able to come here and learn these things, so thank you to everyone who supports us through prayer or in other ways. We appreciate you, and would love to hear back from any readers!
Love,
p&e